Profitable and Fast Growing Franchise Partnerships
The Road To Success
Get our franchise brochure.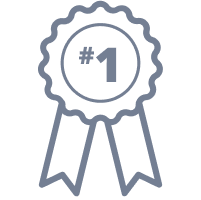 Experienced Leadership
32 Years of Experience
Top-Ranked Refinisher Since 1987
Recognized Brand
Industry Trusted
Top Rated on BBB, Google, Angies List, and Home Advisor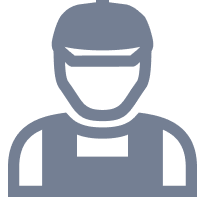 Quality franchisee training
Highly Qualified Staff
Fully trained, flexible hours, and customer satisfaction guaranteed
Franchising In The Refinishing Industry
From refinishing kitchen countertops, patching bathtub holes and perforations, to adding new cement foundation to the floor of bathtubs to help support them better, we've done it all for our customers. Refinishing residential or commercial kitchen or bathroom countertops, vanities, sinks, shower, and bathtub with specialty coatings save customers 75-90% of replacement.
There is always a demand for refinishing services in the service trades, qualified refinishing services are typically in short supply because of technology. Technology will only make the refinishing service business more efficient, but it will never take it away.
Being your own boss is a strong desire in many people; however, owning and operating a successful business can be an incredibly daunting enterprise. NuFinishPro is a perfect solution for individuals possessing an entrepreneurial drive and the desire to partner with a successful franchise. Our surface refinishing franchises boast several strong attributes that make us an excellent choice for small business ownership.
Partnering with NuFinishPro allows you to align your financial goals with your future, your career and your work/life balance. We have a proven business model to franchise growth and profitability that we combine with unlimited training and support from our home office. At NuFinishPro, we are in the business of success.
The NuFinishPro Advantage
NuFinishPro provides potentially reliable income with a structured business plan. Our easy-to-follow model for growth is designed to help you succeed. The advantages that accompany your NuFinishPro franchise include:
Territory Exclusivity
Our territories are large and exclusive. We guarantee no overlap in territories because we won't sell another franchise in your area. Territory exclusivity means you're the only NuFinishPro in the area.
Successful Marketing Campaign
As part of your franchise buy-in, we include an SEO package, Google Ads and social media marketing. Our marketing strategy covers several platforms while providing you the option to build-out, highlight or changes focus to where you feel you can pull the best customer base.
Fast Break-Even Point
NuFinishPro has a low buy-in cost and low overhead, so your break-even point should occur quickly.
Unlimited Training and Support
Our home office is available whenever you need them. The NuFinishPro process is clear and concise. However, we know questions arise and concerns set in. When you need to reach out, the home office support team is ready to help.
Are you ready to learn more?
Start Succeeding Today
When you are ready to improve your work/life balance and begin investing in yourself and our future, it's time to partner with NuFinishPro. Our franchise buy-in platform is an excellent option for anyone who:
Has a growth mindset
Is driven and passionate
Is a natural leader
Wants a career they are in charge of
Is a people person
Is hardworking
Thrives on improvement
Likes helping others
Enjoys educating and guiding others
Is self-motivated and eager
Is committed to executing the NuFinishPro way to the letter
NuFinishPro has a team of new franchise professionals who are available to address your concerns as they crop up. No question will ever go unanswered. No concern will ever be unaddressed. We are committed to you building and growing a successful surface refinish franchise, regardless of your personal or work background. When you purchase a NuFinishPro franchise, you are partnering with value, longevity, and a network of like-minded individuals motivated to succeed.
A Few Words From Our Franchisees
Ready to partner with NuFinishPro?
None of the communications on this website should be construed as an offer to sell a franchise. We will not offer any franchise for sale: (1) until your state has duly registered our franchise offering or duly exempted our franchise offering from registration, if your state requires registration or exemption; and (2) until we have duly delivered our Franchise Disclosure Document to you in compliance with applicable law.